Original article located at: http://sixaxisgaming.com.au/?p=2743
Author: JDU21
Before you continue reading, there will be small spoilers in this article (Whether the early sources are true or not, if you don't want to chance spoiling the game, do not read on)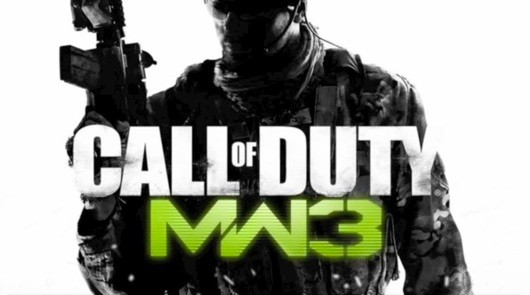 Now I know this site is a Call Of Duty dominated site. But with the decline of interest in COD games here on 6A, will MW3 be worthy of the top title to play in 2011?
Development
First of all, there was a lot of speculation thrown around earlier this year that COD:MW3 development was postponed dude to the lawsuit between Activision and former Infinity Ward employees, Vince Zampella and Jason West. NOT TRUE, as we already know, Sledgehammer  Games and Raven Software will be developing a portion of MW3 along side Infinity Ward, and to the relief of many COD fans, Sledgehammer Games started developing there part of MW3 early in to the Black Ops release. Also, because the lawsuit was between Activision and former IW employees, Infinity Ward still had free will to start the script of the MW3 story line.
Campaign
As I said before, spoiler alert!
Again, before the trailers were released, a lot of speculation was thrown around. This time about the Campaign in MW3. The rumor was that the campaign will be a prequel to the first Modern Warfare. Again, this is false. With the ending to MW2 being an obvious setting for a sequel, it's only fair that we return on MW3 searching for Makarov. With the trailers of America, Germany, France and England floating around, many people would believe that these four countries will host the gun fights of MW3. Not true, MW3 will also take place in India, Somalia and other countries with tourist icons. The theme for MW3? simple, World War III.
Multiplayer – Online
We all know this is going to be the heart of MW3, and there are some things that we can look forward to, other things, die hard fans may be disappointed to hear. First thing we can expect is some form of customization, whether it be more or less then BO's level of customization, it will be a focal point in MW3.
MW3 will also have larger maps so expect the return of unlimited sprint. There is also rumors of vehicles being added to the online experience, but not über tanks like Treyarch's infamous World At War. But small agile vehicles to transport players around the map, if this is true then expect them to be a game-breaker or pointless addition.
A big plus for the hardcore gamer, realistic recoil will return. MW2 had a pointless, lack of recoil which lowered the element of variety. With every gun having the same or similar  amount of recoil, the strongest gun was always going to be over used. This installment of the Modern Warfare series will see the return of recoil.
Multiplayer – Co-Op
Co-Op fans will be happy to hear that Spec-ops will return, along with a zombie like mode. Instead of fighting off zombies, you will fight off swarms of enemies attempting to break into a bunker to retrieve important documents. Unlike the zombie mode in Treyarch's games where the zombies crawl in mindlessly and swipe at your face, the enemies in the Modern Warfare version can and will shoot at you.
Closing statements
If you enjoy shooting people, tea bagging and endless hours of the same thing, then MW3 will be a game for your collection. It will follow suit of solid campaigns and an ever expanding online community that has given COD the crown in regards to shooters. If like many, you are tired of the same online experience that COD has to offer, pick up the game for the series amazingly short, but memorable campaign on November 8th.